Create TWO Trademark Compilations for digital and print display.
Brand Brainstorm:
On paper, create a list of your favorite 50-60 Brands (foods, products, characters, etc.).
This list will be approved prior to beginning TWO brand media projects. Keep in mind you will need to find graphical representations of each, no photographs will be permitted although you might be able to make a photograph into a graphic. The more colorful the better.
NOTE: The list must be approved before digital creation of this project can begin.
Collage Creation:
Use the Graphic Arts Template for these projects.
Add each graphic to your canvas one by one.
Using "stroke" ad borders to each graphic.
LABLE each graphic (layer) of the collage as you insert them into the canvas.
Be thinking of a title for your collage as this will be the last step.
Have Fun.
Submission:
TWO final collages will be submitted in .JPG format.
Save each as YOURLASTNAME BRANDED_1.JPG and YOURLASTNAME BRANDED_2.JPG.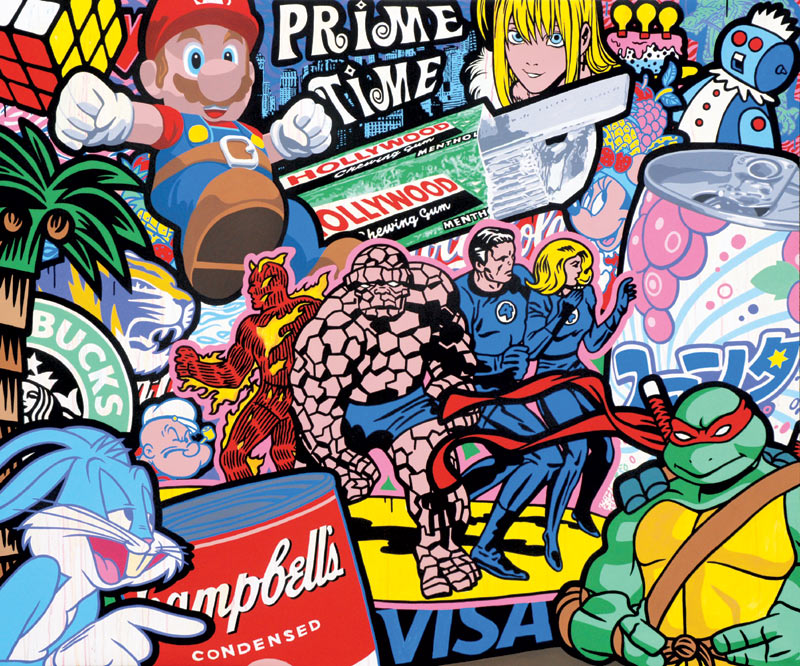 These images to be used for Photoshop practice exercises only. Right click to copy this image to your clipboard. Next, open a new Photoshop canvas and leave the dimensions that Photoshop recommends, as Photoshop is aware of the size of the object on your clipboard. Paste the image into the new canvas.