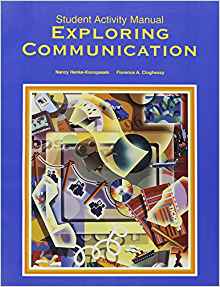 Textbook: Exploring Communication
Seymour, Ritz, and Cloghessy
Chapter 17: Continuous Tone Photography
p. 202-213
On a piece of paper submit the following.
p. 212 KEY WORDS
In at least one COMPLETE sentence define all of the words in this section.
TEST YOUR KNOWLEDGE (p.212-213)
Write the answers for #'s 1-12
ACTIVITIES (p. 213)
Complete Question #5
This should be hand written, in your own words, and be of a famous photographer no-one else in the class has already picked.